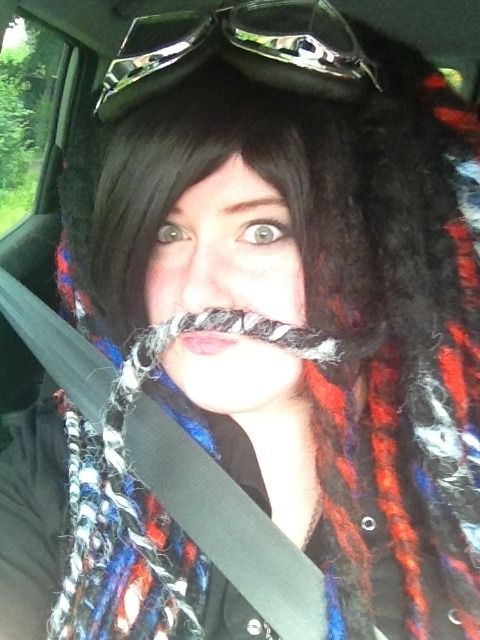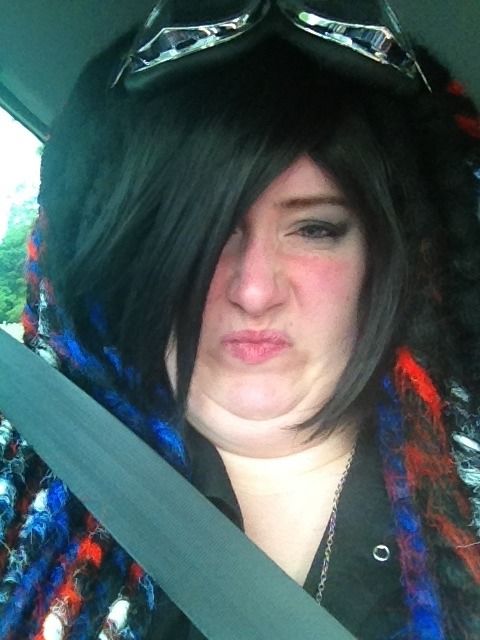 Lolololooooo... derp?
Menin taas perus setillä, rastaperuukki ja gogglesit jne jne x)
Went with the basic look that I've been using a lot lately. Haven't really had any time to come up with new looks, so this is what I'm going with.... x) Tho it got so damn hot in there that I had to take the wig off very soon... Thankfully got a couple of pictures before had to tear that thing off of me xD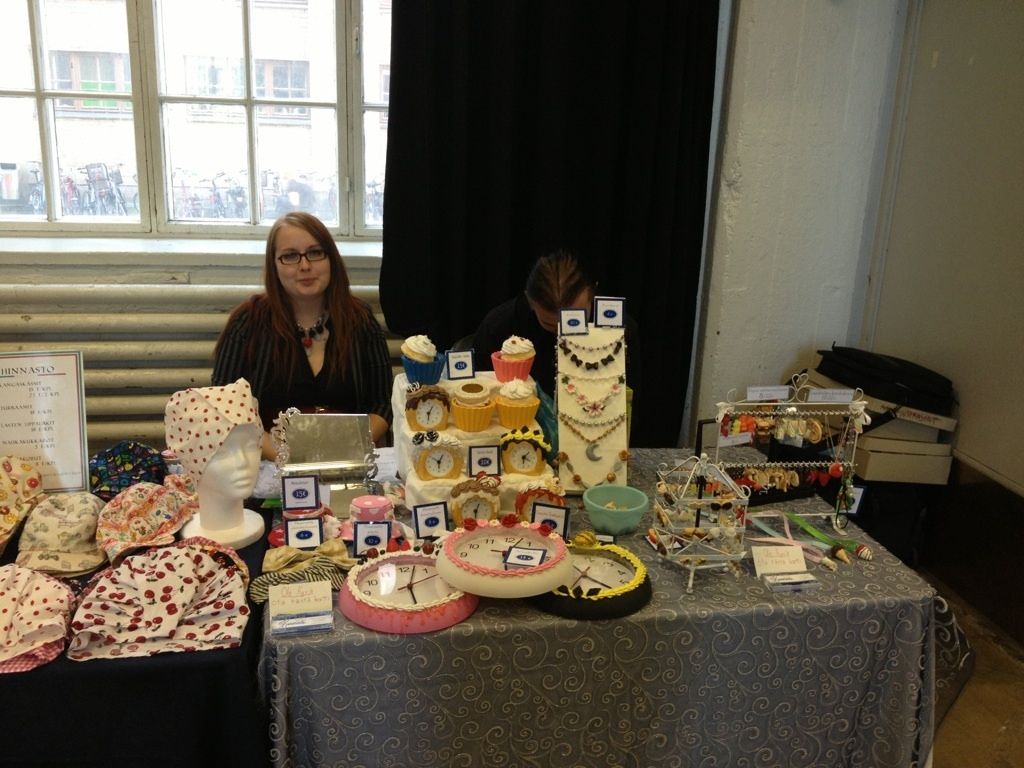 Jenna aka Kuusade was there too <3 <3 <3
Jukka talking about something... :D And taking care of my table while I wondered around :P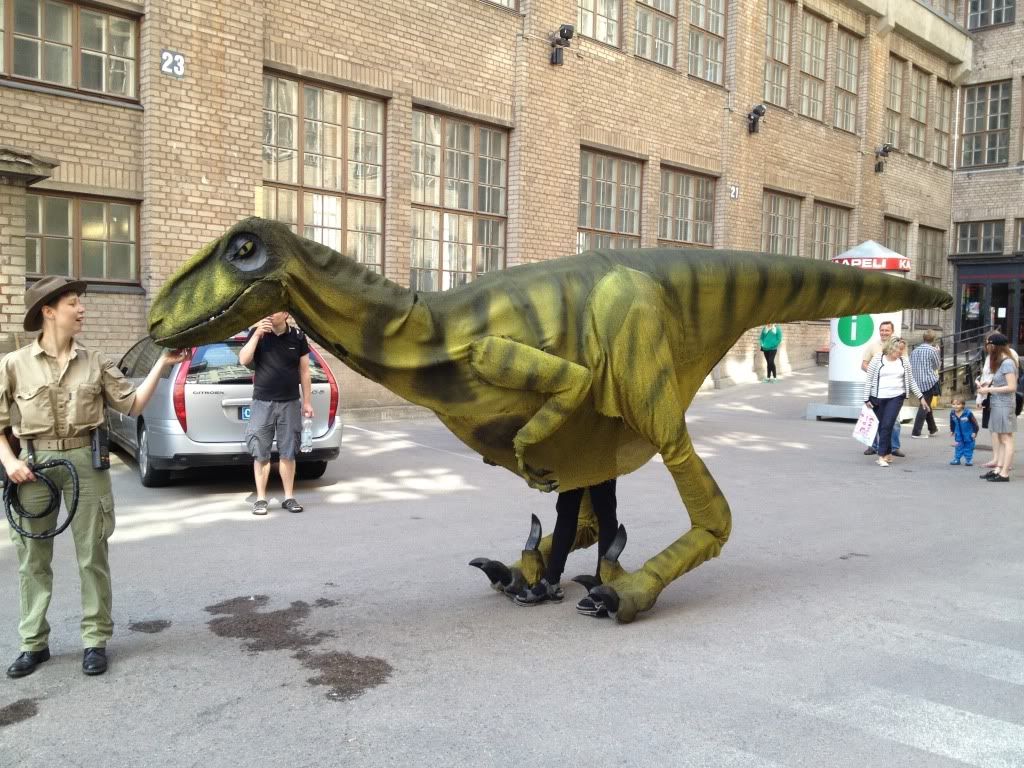 This guy got everyone exited :D
At some point I just heard people screaming "There's a dinosaur in the street!!!!" xD And there really was :D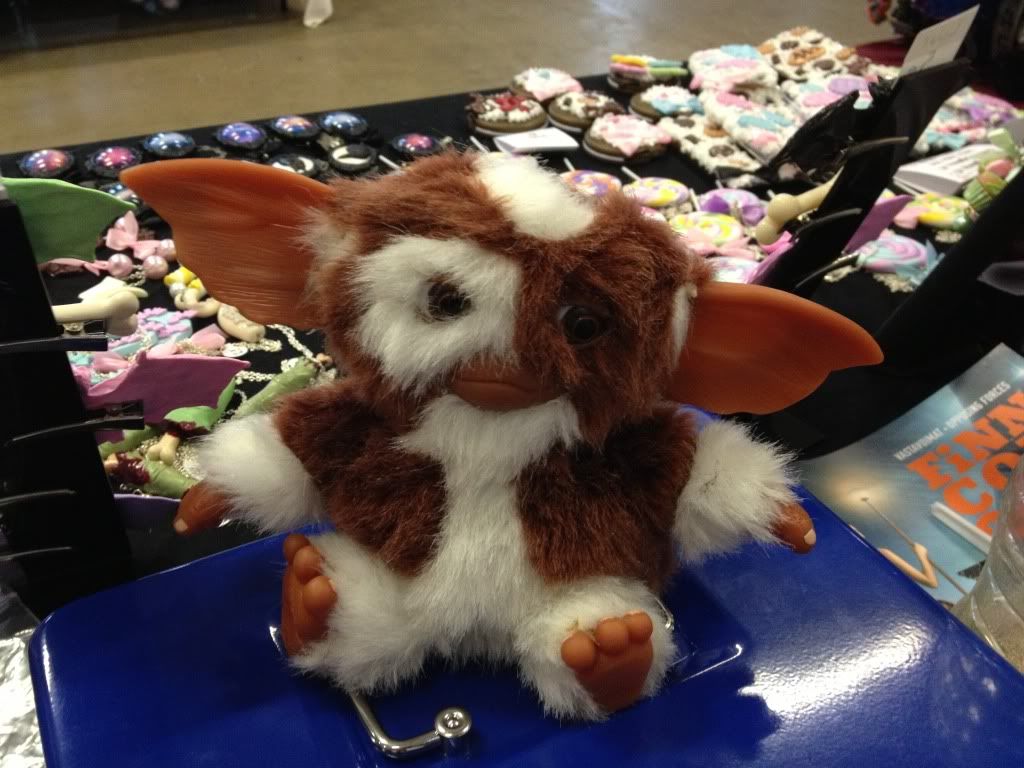 Made a new friend <3 <3 <3
and met another <3 <3
Meeri!! <3 <3
Yksi kohokohdista oli ehdottomasti Meerin tapaaminen! <3 Noi sarvet on siis Meerin oma tekemät(&kaulakoru!), koska Meeri tekee kaikkea käsin myöskin <3 Joten teille ei jää muuta vaihtoehtoa kuin käydä tsekkaamassa MEERIN BLOGI!! Nyt!! Heti!! Älä edes lue tätä loppuun!! (Tai lue xD) Mutta mene katsomaan, siellä on kaikkea ylitsevuotavan siistiä!! Mun tekisi mieli hehkuttaa Meeriä just nyt vielä enemmänkin, koska no, se on mahtava! Mutta mun aivosolut on kaikki koomassa, joten menkää tonne blogiin toteamaan tämä itse :D Toivottavasti saan mahdollisuuden tutustua lisää ja lähemmin Meeriin koska se on ihana <3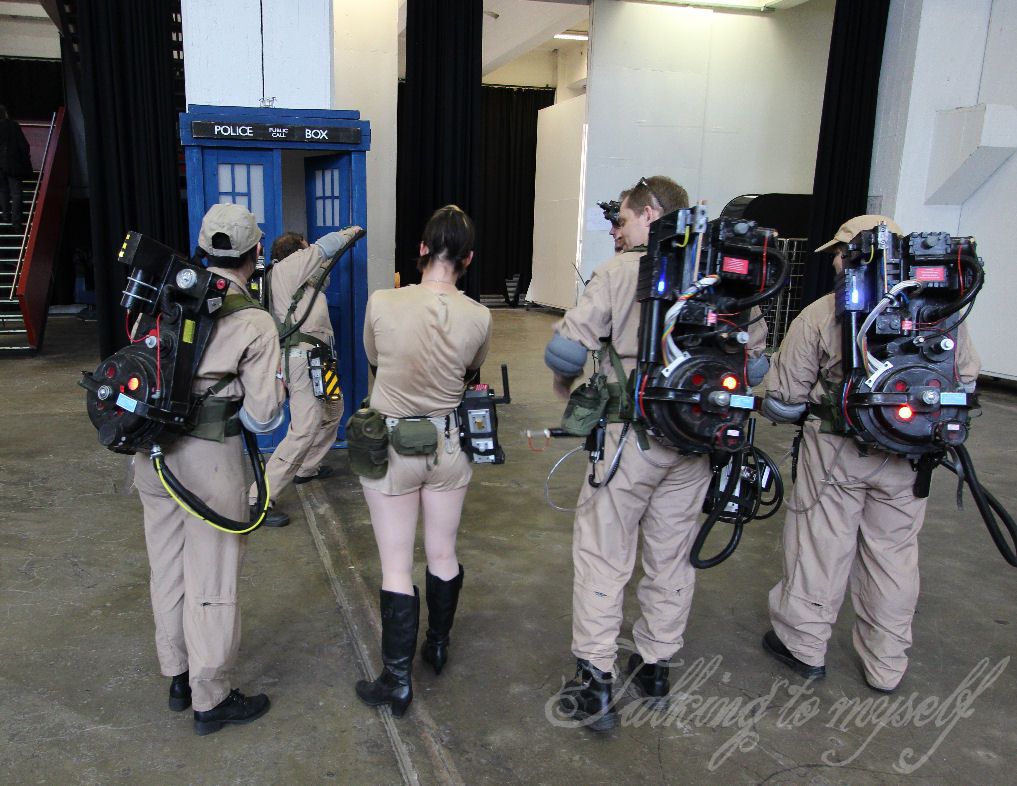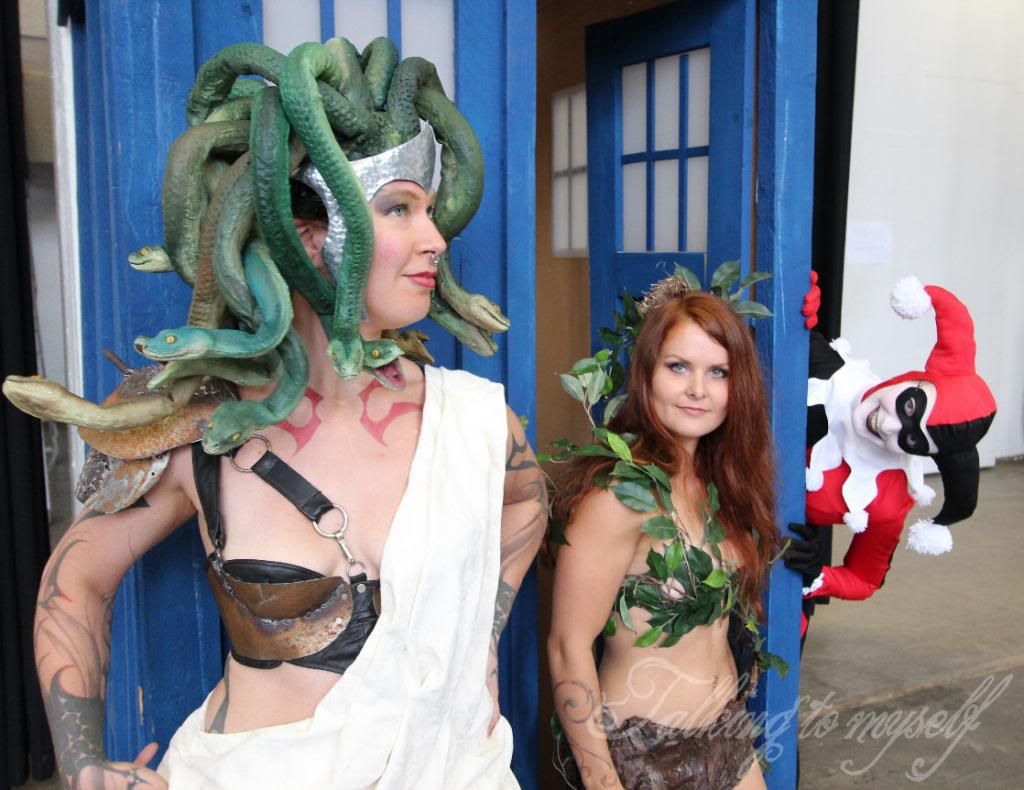 Noi oli noi kärmekset ihan sairaan päiheet ja näytti tosi hienoille ihan läheltäkin <3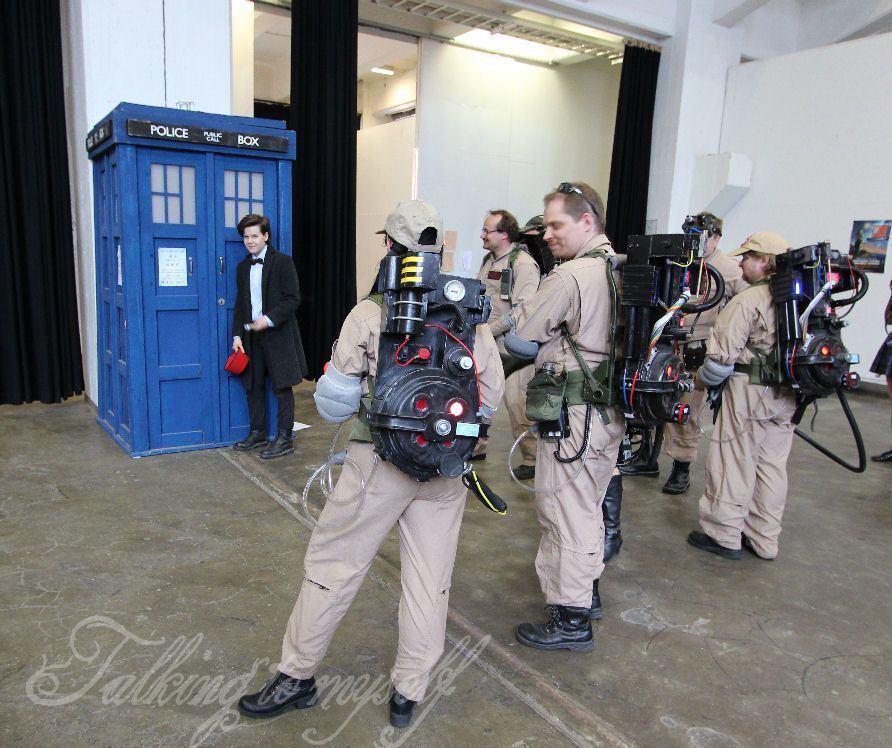 Ghostbusterssit oli aika eeppiset, ne saapui tunnus biisin kera joka sai kaikki hihittelemään ja jammailemaan mukana :D Ihaninta oli kun siellä oli kaksi pientä lasta lakanat päällä, olivat aaveita, ja kun tämä ryhmä ja he kohtasivat xD Siellä juoksenteli aaveet lakanat hulmuten busterssit perässään xD Eeppistä. Puhtaasti eeppistä.

Finncon oli siisti, hiljainen verrattuna muihin coneihin... Mutta oli siellä kivaa :)

Siinä oli hyvin aneeminen Finncon päivitys... Melkein hävettää... Mutta vain melkein....