... aaaaaaand more pictures!! <3
From the stage (in completely fuck-up order xD ):
Henniina aka Pumpkin as Sparrow <3
... He was scary....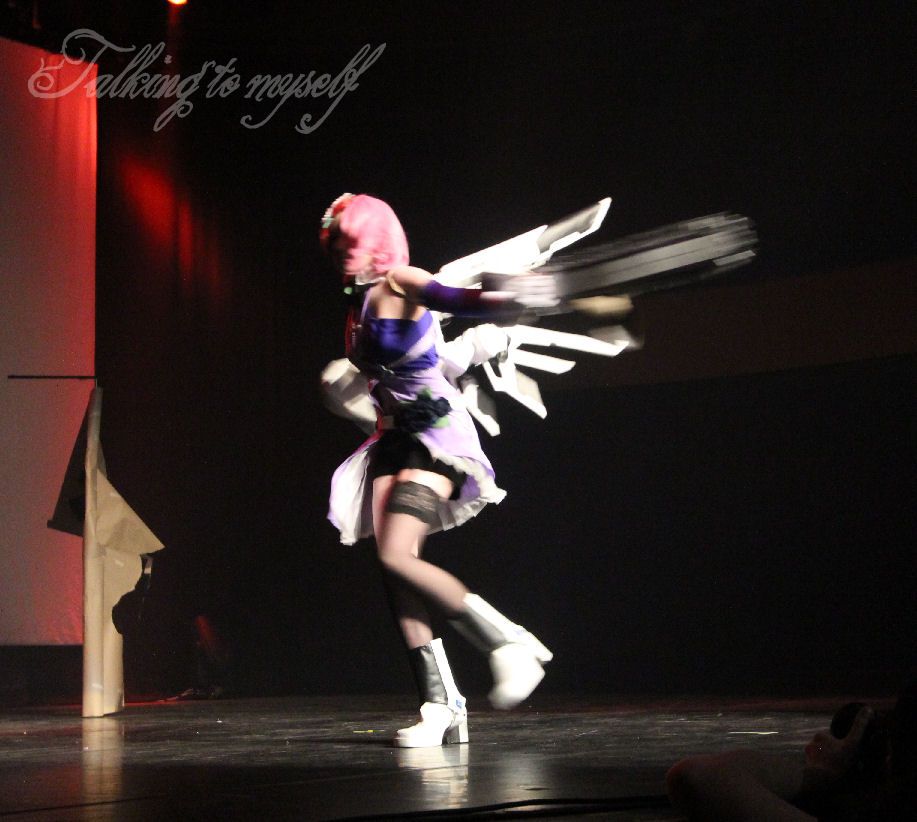 She really looked like she was gonna jump up and fly!! :D
This would have been a frigging amazing picture and would have shown her prop very well if my camera wouldn't have decided to make it blurry as fucking possible instead of sharp!!! God damn camera!! x(
... thanks for invading my shot dude... T___T
She's so cuuuuuute <3
Elina was so amazing hosting the show!! I became a fangirl the moment I saw her! <3 <3
Ja mä tosiaan siis etsintäkuulutan!!! Jos jollain oikeesti on lauantain ohjelman ALKUJUONTO nauhalla niin pliiiiiiis pliis pliiiiiiis let me know!! Oikeesti, mua niin harmitti, että en ottanut video kuvaa koska Elinan juonto oli ihan älyttömän viihdyttävä ja hauska, ja vaikka multa meni hahmo jne ohitse koska en tiennyt sarjaa niin nauroin silti ihan vedet silmissä koko ajan joka oli todella hieno osoitus Elinan loistavasta lava-karismasta! Todella nautin läpänheitosta ja nopeasta improvisaatiosta jne <3 Olisi niin siistiä katsoa se uudelleen....
Elinan löydätte täältä btw: CLICK ME! ja deviantista: CLICKY!
Elina <3
Part 3 coming right up! ^__^