I just realized that I didn't tell you about our facebook-page!!
CLICKEDY--->
Talking to myself - jewelry
<---CLICKEDY
When I asked a friend to ask around if anyone would like to buy my jewelry, he mentioned that it would be easier to advertise me if I have a facebook-page. That was a good point, so here it is. And I through together a banner in few minutes. It's not the most amazing thing I ever seen, but it will have to do. At some point I think I should have like a competition or something, so people could help me to design a new look for the banner, that I could use here and on facebook... We'll see how that plans out... In the mean time, please visit the facebook-page and LIKE it! Please and thank you! And SHARE!! yes... like and share!! <3 thank you!

Eli siis, tajusin tässä etten ole maininnut tänne lainkaan
facebook
sivustamme!! :3 Kysyessäni ystävältäni, että voisiko hän kysellä jos joku haluaisi ostaa mun koruja, kun olen edelleen , kuten aina PA, niin hän sitten mainitsi, että olisi helpompaa mainostaa mun koruja jos mulla olisi facebooks sivu, joten pistin sen sitten pystyyn :3 Rävelsin kokoon myös bannerin, joka ei nyt kieltämättä ole maailman hienoin taideteos mitä maa päällään kantaa, mutta saa kelvata toistaiseksi. Vähän mietin, että pitäisinkö suunnittelu kilpailun, niin että saisin apua uuden bannerin ja lookin suunnittelemiseen, jota voisin käyttää niin täällä kun facebookissa sitten. Muuuutta sitä odotellessa, mene facebookkiin, tykkää sivystä ja jaa sitä eteenpäin!! Kiitos ja kumarrus <3
Love y'all!!
Oh and a big HELLO to the new readers!! Don't think I didn't see you there x3 <3 thanks for joining us!
Ja iso HEI uusille lukijoille!! Huomasin kyllä teidät! Ihanaa kun liityitte seuraan <3 Olen teistä jokaisesta hyvin iloinen, että olette täällä, vaikka lukisitte tätä vain kerran viikossa tai kuussa tai vaikka vaan vuodessa :D
And when the facebook-page and blog gets more reades, I'm going to start hosting competitions and/or give-aways!! ;3 so share and like and share some more! It will only benefit you :P
Ja kun blogi saa lisää lukijoita ja facebook lisää tykkäyksiä, niin alan pitää kilpailuja ja/tai give-awayta!! ;3 eli jaa ja tykkää ja jaa hieman lisää! Siitä voi vain hyötyä! :P

And this just made my day....
Tämä ilahdutti päivääni....
1 000 hits on this blog!!!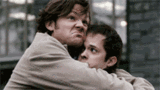 I'm so happy.... thank you!! <3
So now I will go do a little happy dance, and get back to taking care of my sinus-infection... <3
Menen tekemään pienen onnen-tanssin ja sitten palaan hoitamaan poskiontelontulehdustani... <3
Thanks, bye <3