He-heyyyyyyy at least two new readersssss <3 Welcome!! And thank you for coming!! <3
I've been busy for the past couple of weeks, if not physically, definitely mentally... >n< Tough issues going on in my life. You might have read about my dad.... It's really starting to sink in... And I really don't want to think about it it, but I have to now don't I... I just don't... I just don't want to accept it.
But ANYWAY, finally got around to have the first photoshoot with Charlie <3 I'm happy with the pictures, BUT I'm not at ALL happy with the image she has right now with the only wig I have for her. I regret buying it, but I'm going to keep it anyway. I'm waiting for my order from Alice's collection, it's taking fucking forever! Ggrrr.... Can't help it. Just have to be patient. There will be two wigs, some tops... Shoes. And eyes. The wigs are what I'm waiting the most...
Made some new jewelry but I've been really lazy with putting up pictures T_T I suck, I know. Sorry!
Hey did you hear that Teen Wolf is getting another season?!?! I've missed that show sooo much! I so loved it!
I was so sure that I would hate it, when my bf told me about it. But after watching the first two episodes, I was hooked <3 I love the actors, I love the plot, I love the jokes, I just love that show.
Oh and here's a teaser from the photoshoot with Charlie <3
Charlie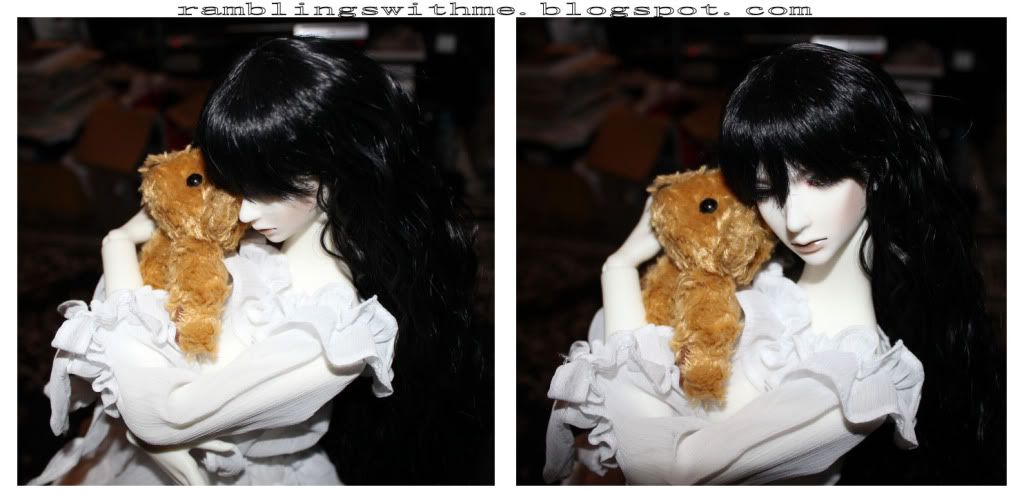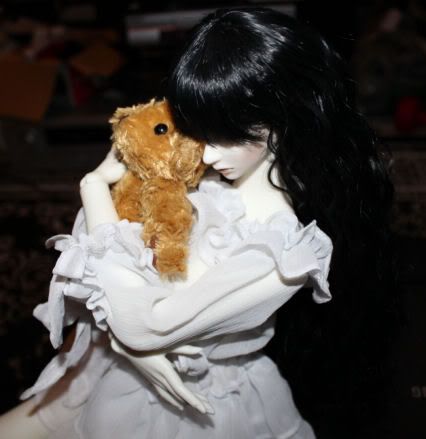 Ja samma på finska ja niin edelleen...
Eli uusille lukijoille tervetuloa!!!! <3 Kaksi uutta tainnut tulla <3 Ihanaa, kiitos kun tulitte! <3
Oon ollu kiireinen viime viikkojen aikana, ehkä enemmän henkisesti kuin fyysisesti... Isä-asia pyörii mielessä, ehkä alkaa hiljalleen uppoomaan päähän... En tosin ole miltään osin vielä valmis sitä hyväksymään. Kun en vaan ole... >n<
Muuuuutta joka tapauksessa, sain vihdoinkin sitten pidettyä ensimmäisen photoshootin Charlien kanssa :) Kuviin olen tyytyväinen, mutta en Charlien imagoon, jonka toi peruukki antaa... En vaan tykkää siitä ja harmittaa itseasiassa että ostin sen, mutta pidän sen nyt kuitenkin. Odottelen vaan tajuttoman malttamattomana mun tilausta Alice's collectionista, siinä kestää niin per**leen kauan! Aargh.... Sieltä tulee pari peruukkia, silmiä, pari toppia ja kenkiä jne... Peruukkeja odotan kaikkein eniten innolla <3
Oon tehny lisää koruja mutta sitten kuitenkin olen jostain syystä ollut laiska laittamaan niitä nettiin... En tajua miksi, bläääääägh.... Sori x(
Hei kattoko kukaan muuten tota Teen Wolffia? Oon ihan innoissani ku sain tietää et se saa toisen kauden <3 !!! Yaaay ja hurraa!!! Olin ihan varma et vihaisin sitä, mut kun katottiin pari ekaa jaksoa niin olin ihan koukussa :3 Juoni, näyttelijät, läpät <3 Kaikki on niin parasta <3
Ja ylempänä teaser kuvia Charliesta. Myöhemmin sitten lisää... Koska otin kuitenkin hyvän määrän kuvia. Oon vaan jälleen laiska editoimaan niitä kun niitä on paljon.