The Eagle has landed!! The package has arrived!! Charlie is home!!!!!!
Almost two months I waited for her to arrive, nervous and afraid. Why afraid? Because I ordered a Soul Zenith Shiva- human version Chantal and Soul Vito Sharics head, and I wanted to combine them... And I was worried that would the Sharics head fit Shivas body, cos Sharics is originally smaller than Shiva. But my wait is now over and it's aaaaaaall goooood! If the she looks up, the neck looks kinda silly, but that can be fixed with photoshop! And it looks just fine if she looks front or down :)
And let me remind you, please do not steal my pictures, do not share them without my permission!
Hän saapui!! Charlie on nyt kotona!!!
Melkein kaks kuukautta piti venttailla, harmostuneena ja peloissaan. Miksi peloissaan? Koska tilasin Soul Zenith Shiva- human version Chantalin sekä Soul Vito Sharicsin pään, haluten yhdistää ne... Ja olin siis huolissani siitä että sopisiko ne yhteen, koska Sharics on pienempi kun Shiva. Mutta mun odotus on ohi ja kaikki hyvin!! :D Jos Charlie katsoo ylös niin se näyttää hieman hassulle se kaula, mutta sitä voi korjailla photoshopilla! Ja se näyttää ihan normlaalilta kun katse kohdistuu silmien tasolle tai alas.
Ja huom, älä pölli mun ottamia kuvia äläkä jaa niitä ilman mun lupaa!!
So, I got the tracking number and I kept stalking the package passionately through internet. It went to the customs and I did the online declaration and paid the taxes and then a painfully long wait until it was shipped to my local post office! The tracking number said that they did try to bring it to my door, but that was so bullshit!! Not once during that morning did I hear my doorbell. So fuck that!!! But it was ok cos they left me a note telling that I can go get it from the post office after 2pm. And I did <3 And what a big ass package it was <3
Sain tosiaan sen seuranta koodin ja stalkkasin sitä pakettia intohimoisesti netissä. Se meni tulliin, tietty, joten tein sen netti-tullaus jutun ja maksoin verot ja sitten alkoi hyvin tuskallinen pitkä odotus kunnes se siirrettiin mun postiin. Tosin, netin seurannan mukaan ne muka yritti tuoda sitä mulle ovelle jopa kahteen kertaan, mutta paskat yritti!! Koko hiton aamuna en kuullut että ovikello olis soinu piru vie!! Joten paskat!! Mutta lepyin sitten kun näin että olivat jättäneet lappusen jossa sanottiin että voin käydä noutamassa sen kahden jälkeen iltapäivällä. Ja noudinkin <3 Ja ison paketin noudinkin! <3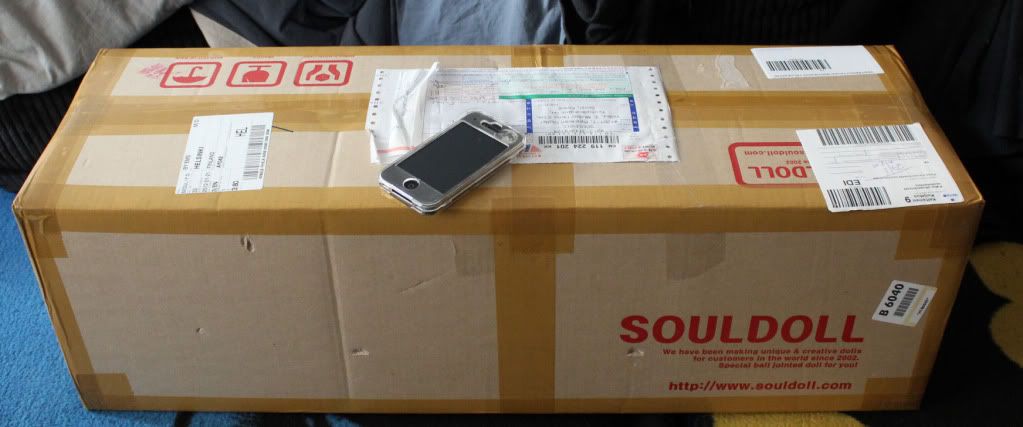 Big-ass package!! <3
I took pictures of pretty much every layer of packaging so you'd see how they send their dolls from SoulDoll :)
Otin aikalailla jokaisesta avauksen vaiheesta kuvaa, että näette miten Soul Doll lähettää nukkensa :)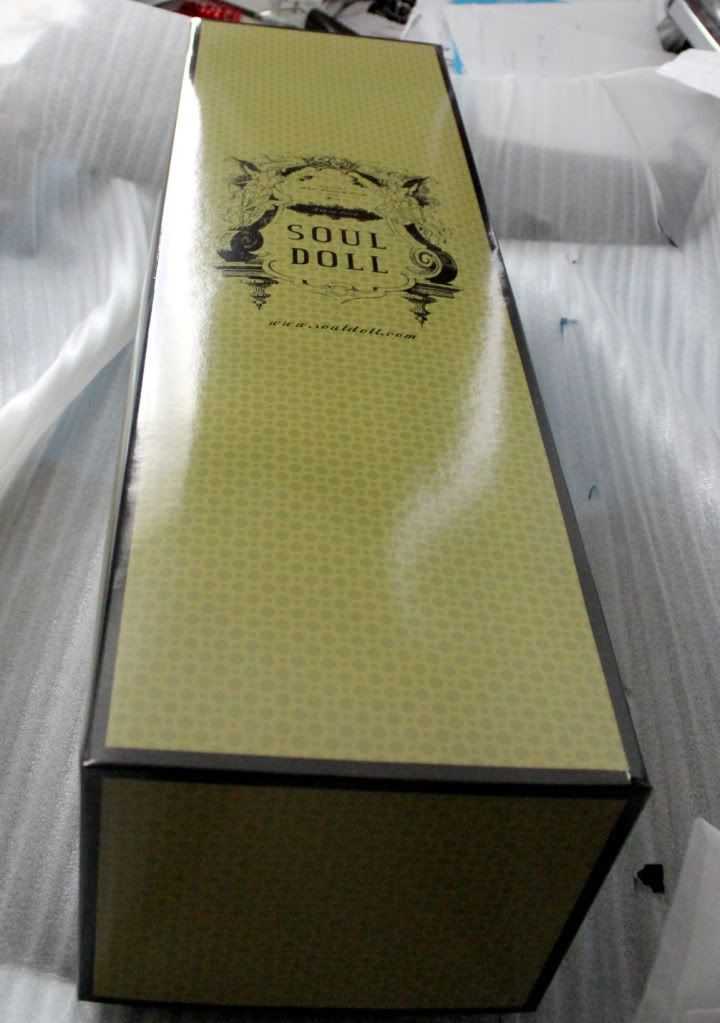 Around this box, there was a protective layer of foam. Tämän boksin ympärillä oli vaahto-kangasta ympärillä.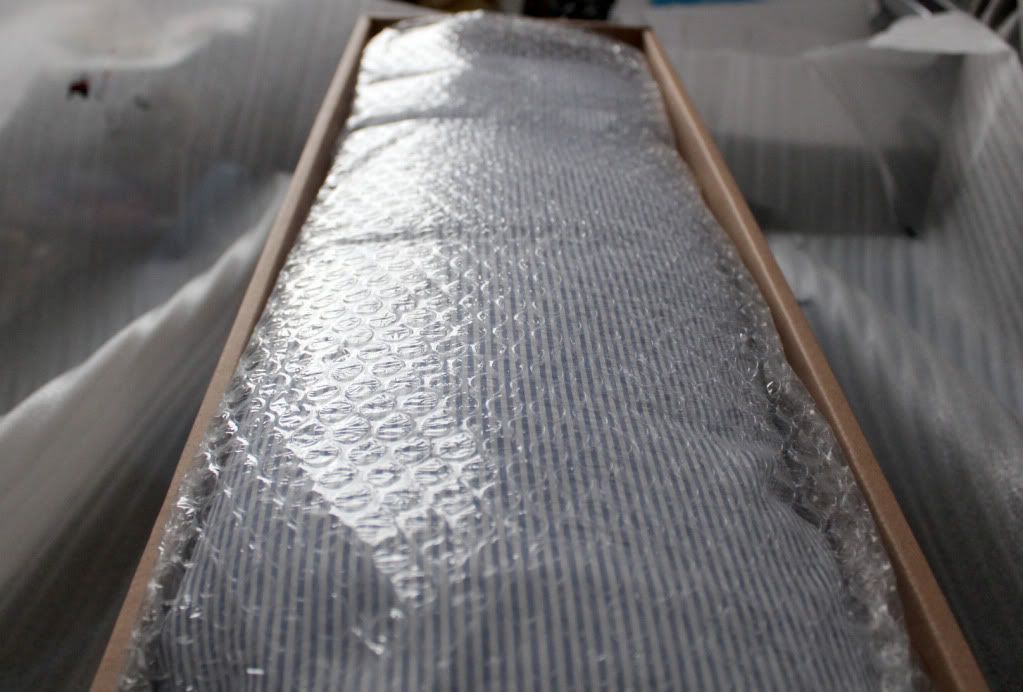 Inside; bubblewrap on top of the first pillow. Sisällä; kuplamuovia ensimmäisen tyynyn päällä.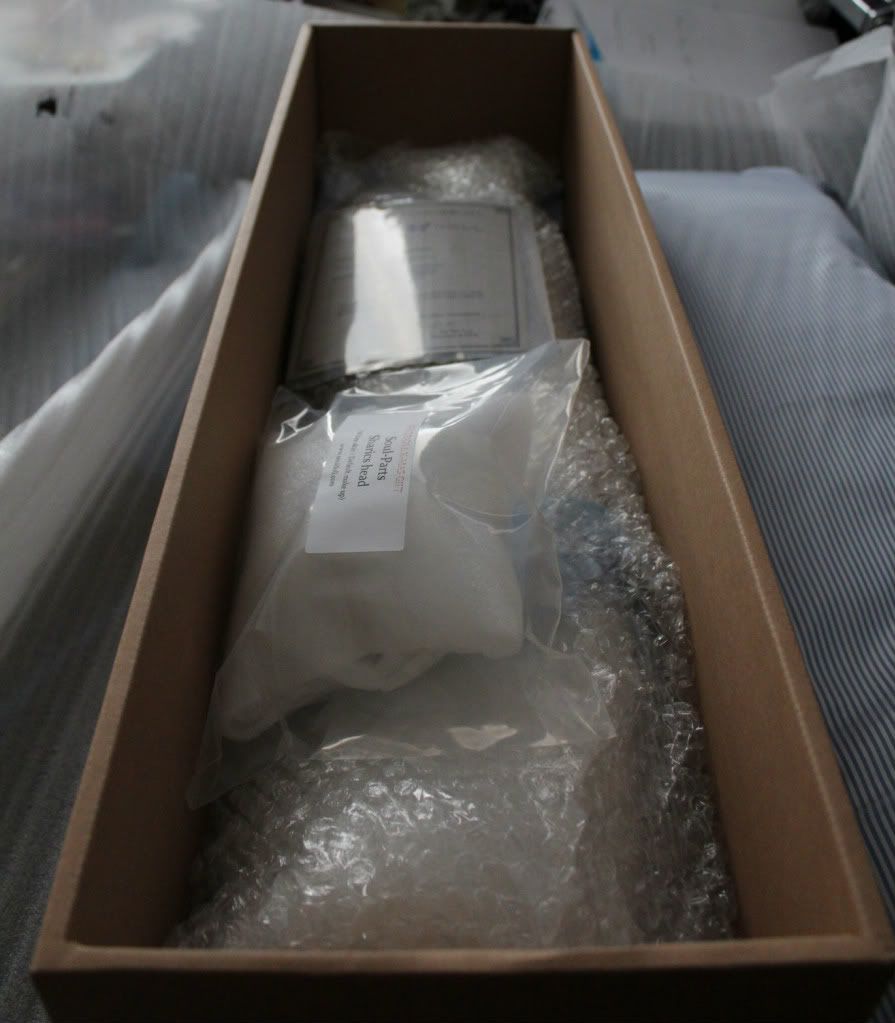 Under the pillow was the extra head, the certificate and some extra strings and eye-putty. Tyynyn alla extra pää, aitous-todistus sekä extra kuminauhaa ja silmä puttya.
There is more pictures but I'm having problems with them, so I'll post them later. So here is Shivas human version Chantal! :) I don't really fancy her face, but that's why I have Sharcis :P
On enemmänkin kuvia ennen tätä, mutta mulla on nyt jotain ihme onglemia niiden kanssa, joten laitan ne myöhemmin. Eli tässä on nyt sitten Shivan ihmis versio Chantal! :) En oikein syty se kasvoille, vaikka meilillä tekis varmaan ihmeitä, mutta siksi mutta Sharics :P
Here is Chantal: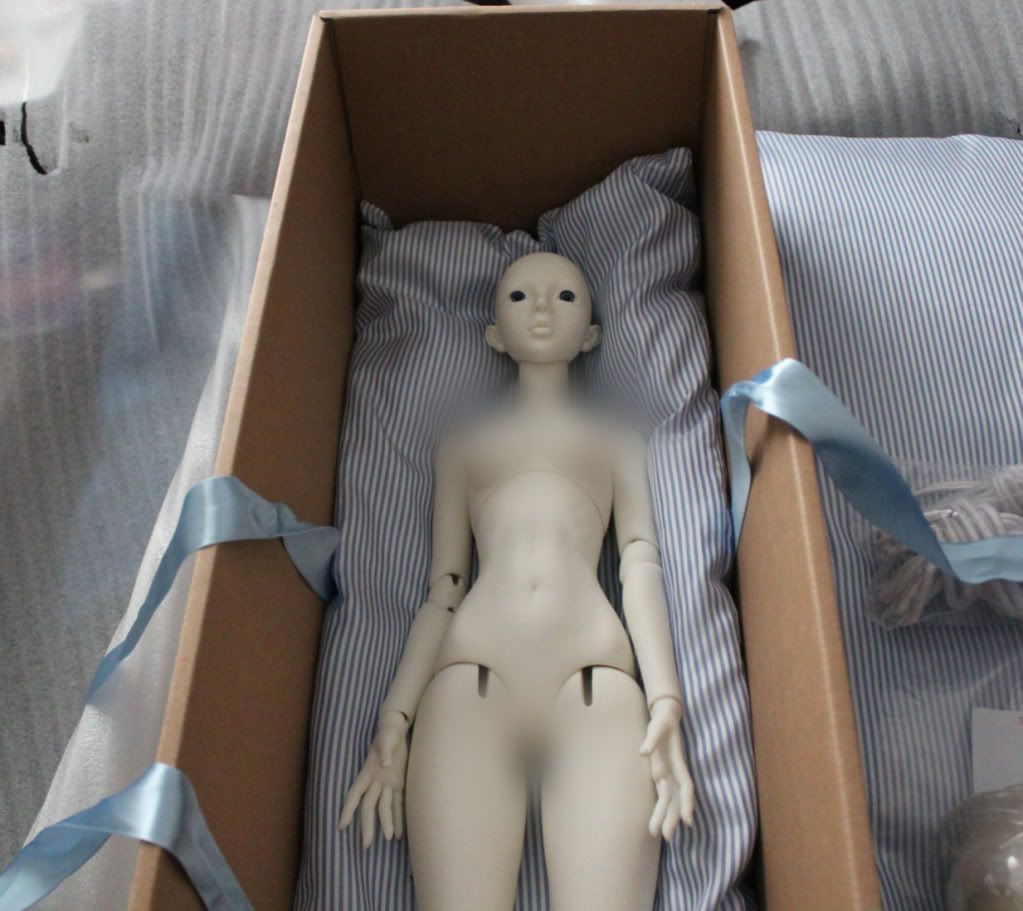 Soul Zenith Shiva- human version Chantal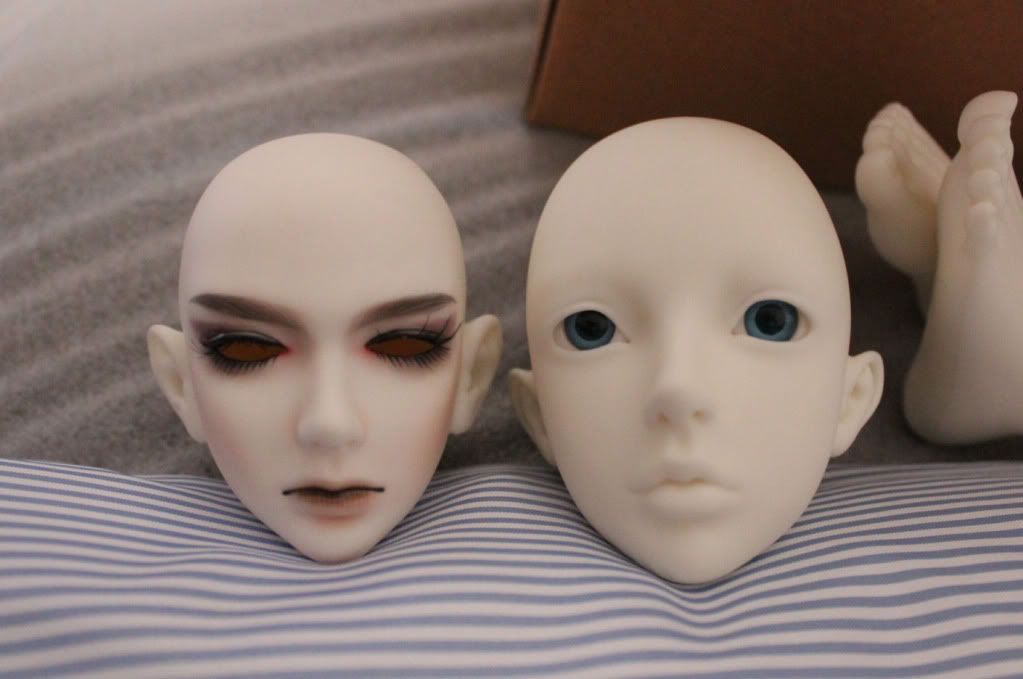 Sharics & Shiva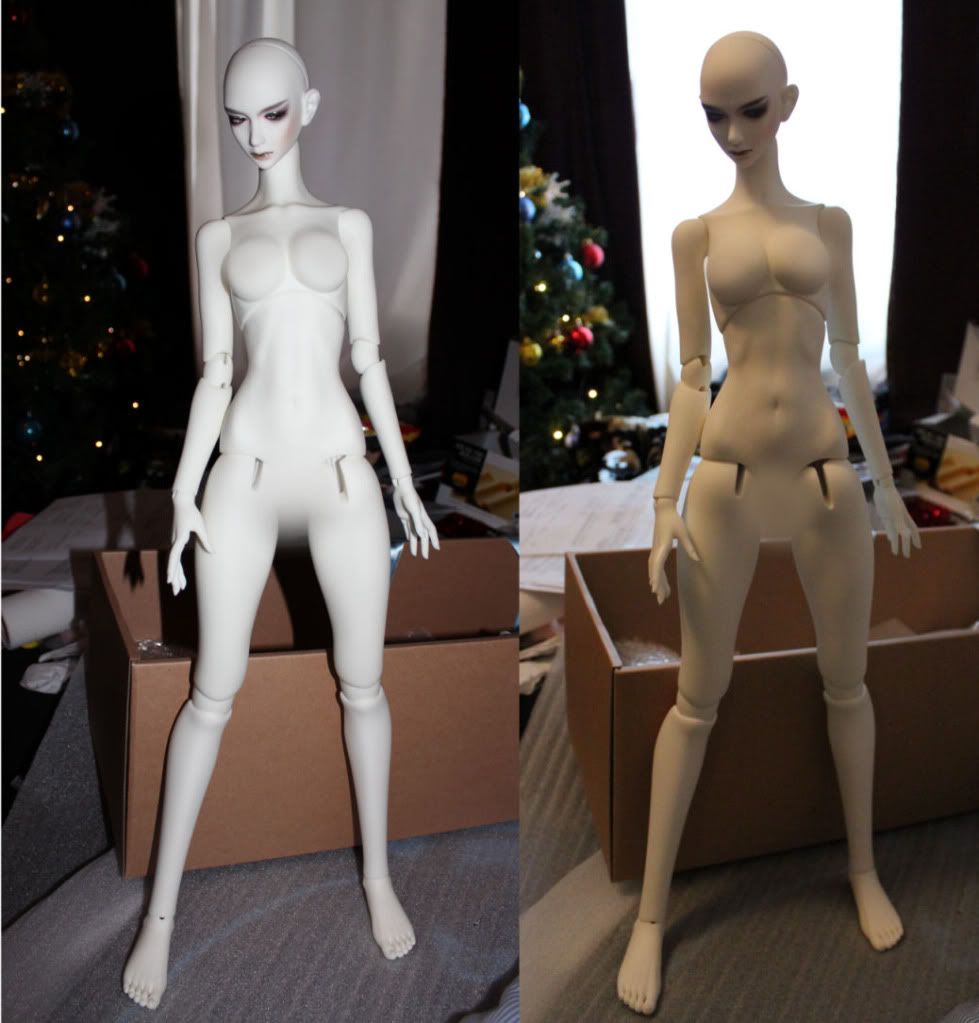 And here is Charlie <3 With and without a flash. Soul Zenith Shiva with Vito Sharics head.
She is so beautiful <3 I love her. She rocks. She looks so amazing even without her hair and eyes. Cos I was an idiot, I didn't order eyes for her yet. Wig they didn't even have, at least any that I liked. So I will order those now x)
Niin kaunis <3 Olen rakastunut. Ihanan näköinen jopa ilman silmiä ja tukkaa. Koska mä olin sen verta idiootti etten tilannut silmiä samassa paketissa -__- Peruukkeja niillä tosin ei ollut. Lähes kaikki loppuun myyty. Luonnollisesti just ne parhaat. Joten tilaan ne muualta.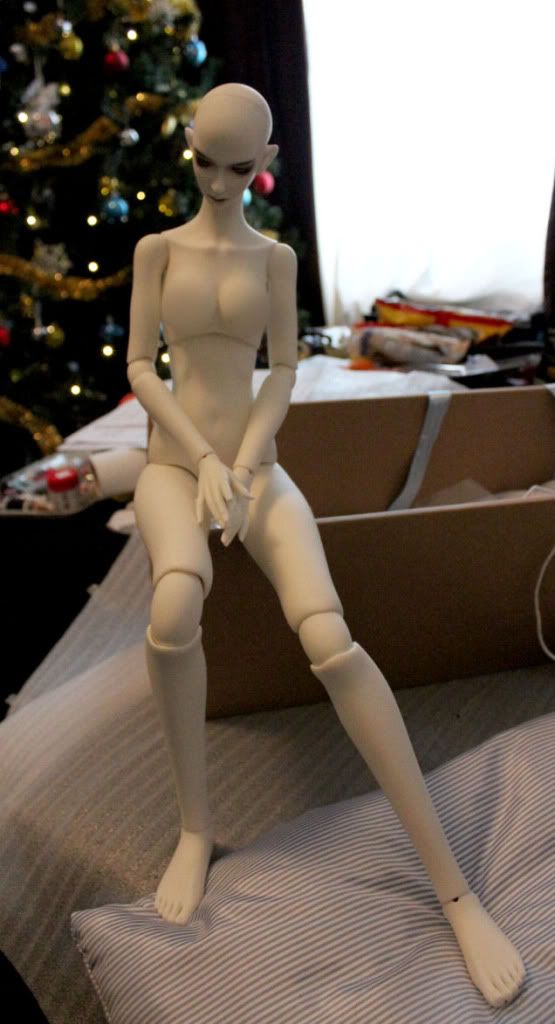 Casual pose.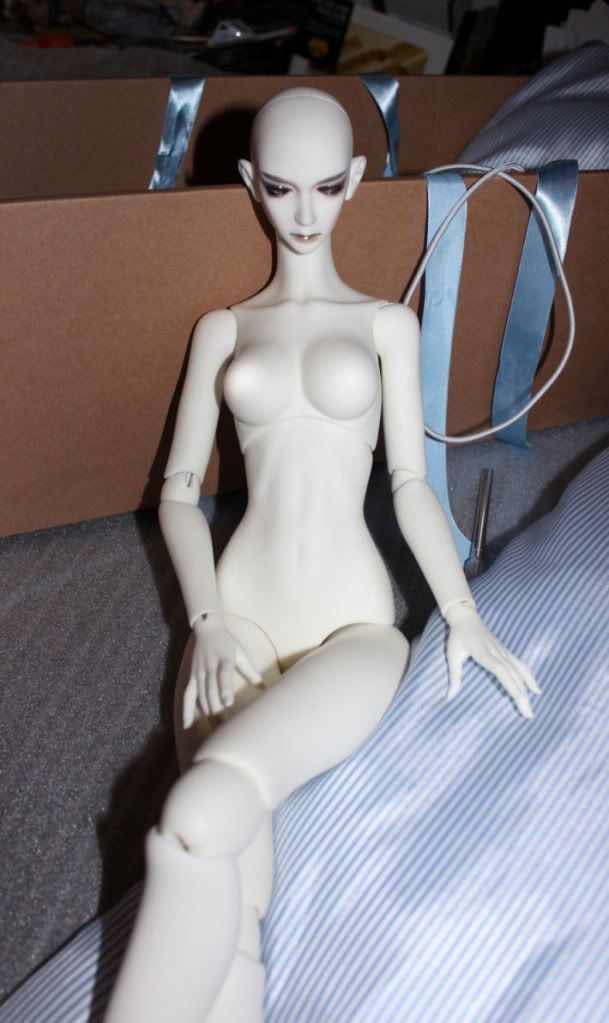 with flash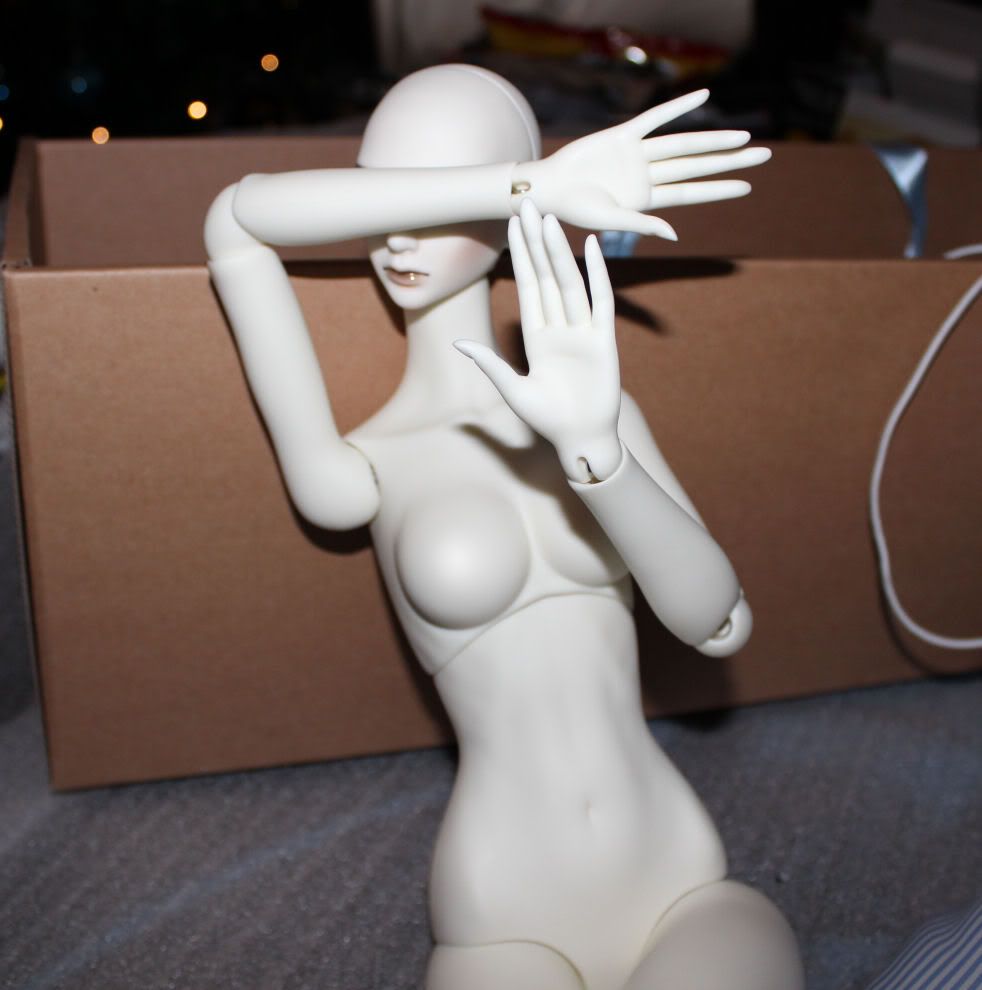 "Oh no, no close-ups yet...."
She didn't want any close-ups until she gets her eyes. And her privates are blurred cos she wants to look her best before revealing it all. :3 I hope you don't mind.
Hän ei halunnut lähikuvia ennen kuin saa silmänsä. Ja tietyt kohdat on blurrattu koska hän haluaa olla parhaimmillaan ennen kuin paljastaa kaiken :3 Toivoittavasti ei haittaa.
:D